An ULMII SUCCESS STORY:
"RoShon Fegan (Disney's "Shake It Up" and "Camp Rock," and ABC's "Dancng Wth the Stars") was a Los Angeles Uplifting Minds II (ULMII) winning competitor. His management said what they learned at the entertainment conference helped them reach the next level."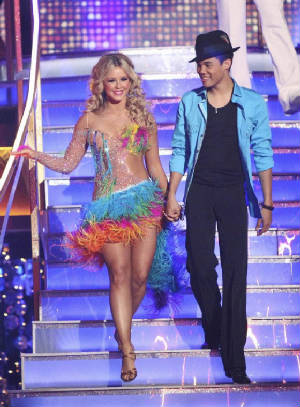 ~ ~ ~
HOSTS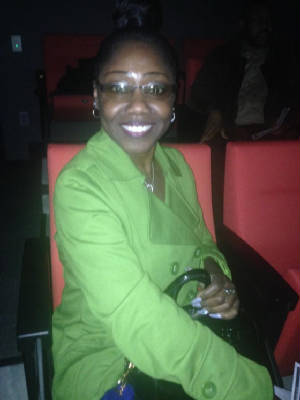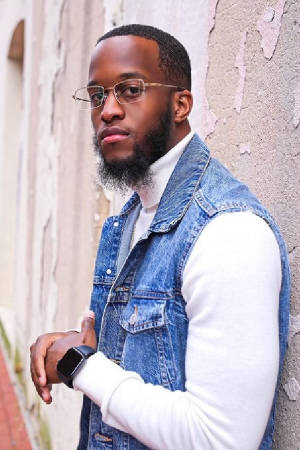 Doresa Harvey Stamaur Mitchell
Actress/Comedian Actor/Comedian
PROFESSIONAL INDUSTRY PANELISTS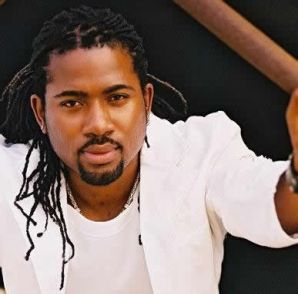 Hezron Clarke
Reggae/Dancehall Artist
(Tad Records)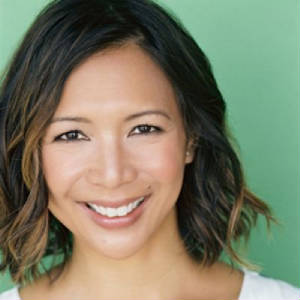 Marita de Lara
Actress/Dancer
('General Hospital,' 'Hawaii-Five-0,' 'The Shield')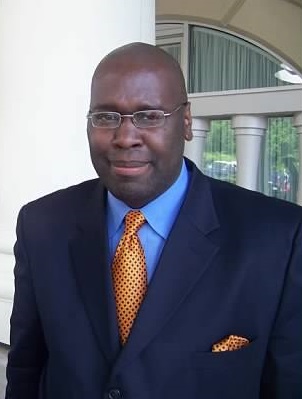 Consul Paul Gardner, II
Founder/GM of The Gardner Law Group
www.TheGardnerLawGroup.com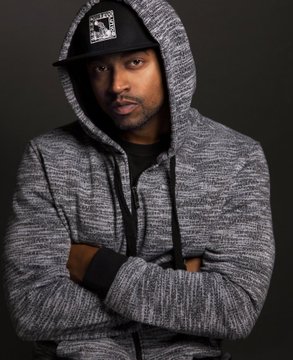 Wordsmith
Songwriter/Composer
(Baltimore Symphony Orchestra)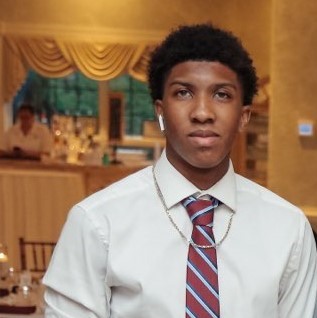 Anthony Michael Hobbs
Multi-Award Winning SAG/AFTRA Actor & Filmmaker
(Pres. of Imagination Lunchbox, LLC)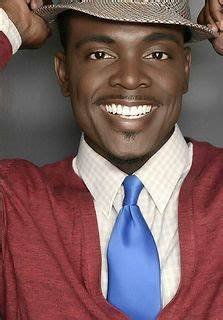 Calvin Tucker, Jr.
Actor/Model/Singer/Songwriter
(Wonder Woman 1984)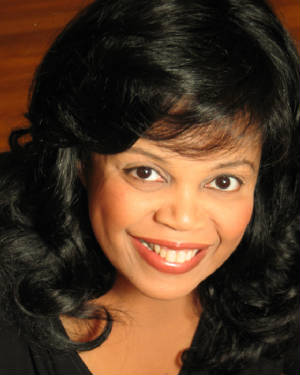 Cheryl Warfield
Soprano Opera Singer
(Metropolitan Opera House/Broadway)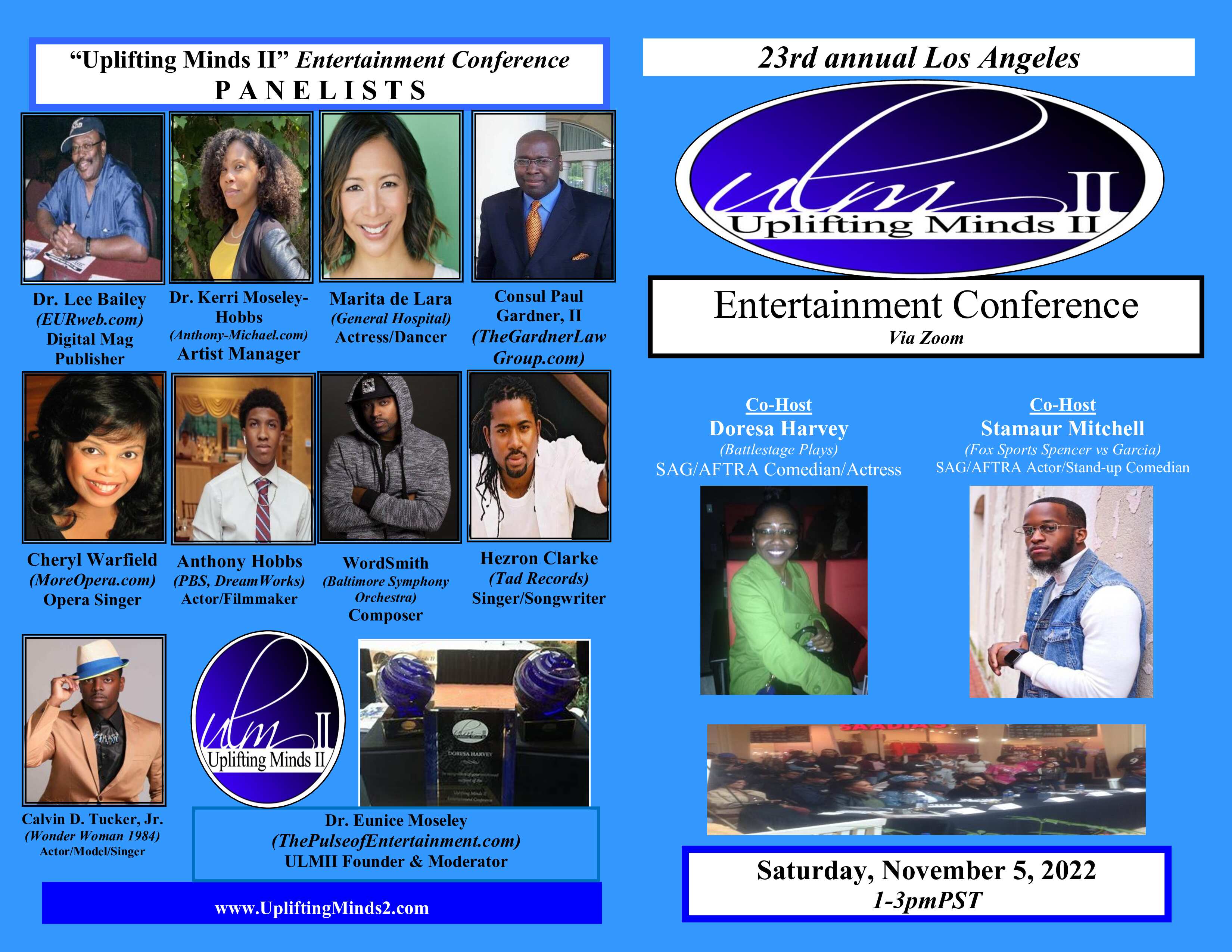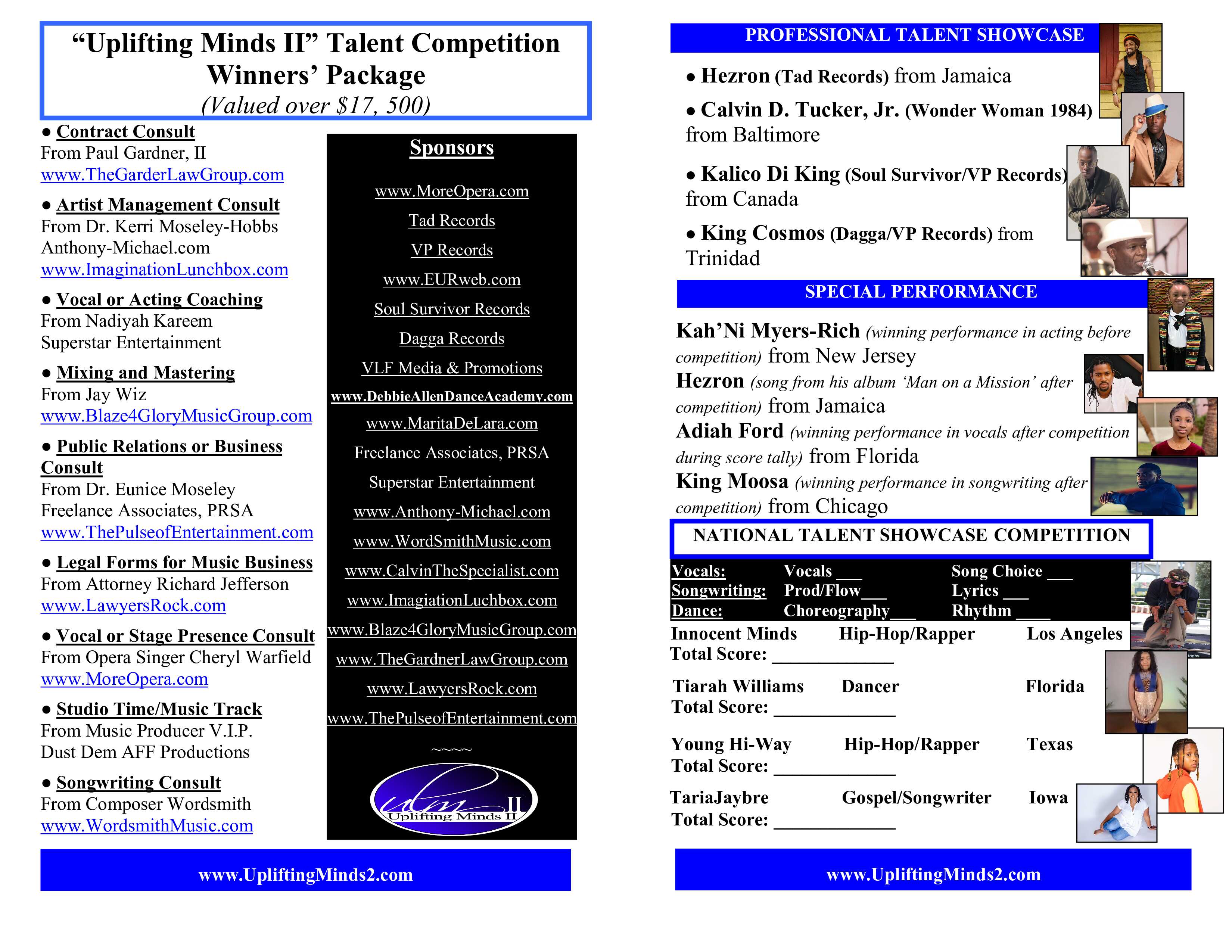 CONFIRMED ENTERTAINMENT BUSINESS PANEL DISCUSSION TOPICS:
- "The Business of Entertainment"
- "Public Relations and Business Strategies"
- "Expanding Your Brand and Marketing"
- "Music Production"
- "Artist Management"
- "Film Production"
Video: Panel Discussion from "ULMII" Baltimore 2019,
hosted by Magic 95.9fm's Doresa Harvey.
Public Relations/Media and Promotions Strategies
Artist/Business Management Techniques
Forming Your Own Business
A&R Strategies and Techniques
Entertainment Law Tips
Skin & Make-up Tips
Getting Radio Airplay
Promotion/Marketing Techniques - Using Your Website
Finding Gigs On-Line
*Note: Seminars vary per date. FREE admission!
* Note: Pre-registration is suggested to secure a seat, but not required.