HOST
TBD
Vocal, Songwriting, Dance & Acting
(1st Place, 2nd Place and 3rd Place winners!!!)
PROFESSIONAL TALENT SHOWCASE
TBD
SPECIAL PERFORMANCE
TBD
NATIONAL TALENT COMPETITION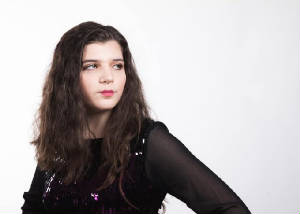 Katie B
Pop Singer/England
(Rock Solid Talent Entertainment)
Jay P
CountryRock/New Jersey
(Grace Music Group)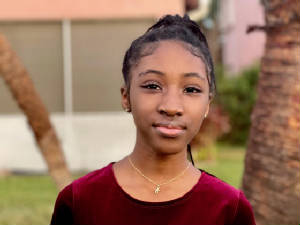 Adiah Ford
(Gospel Vocalist/Former ULMII winner)
Florida
2023 WINNERS PRIZES:
- Cash Prize: $500 Grand Prize, $250 Runner up/2nd Place, and $100 3rd Place*
- ULMII Award: Categories - Singing, Songwriting, Dancing and Acting
- Public Relations or Business Strategy Strategy and Consultation from
Freelance Assocates - a member of the Public Relations Society
- Contract Consultation from entertainment businss mogul &
- Vocal or Acting Coaching Session from pofessional
entertainer/artist manager Nadyah Kareem (Superstar Entertainment)
-
Vocal & Stage Presence Instruction
from professional opera singer Cheryl Warfield (
www.MoreOpera.com
)
- Music Legal Package from Attorney Richard B. Jefferson
- Studio Recording Time & Music Track from award winning
producer/songwriter V.I.P. - Dust Dem AFF Entertainment
TALENT COMPETITION REQUIREMENTS:
- Look 30ish years old or under (or send picture)
- Lyrics and performance must be clean enough
for the whole family to watch
- All genres of music welcome
- Monologues and performances no more than 4 minutes
- Registration fee of $25 per person, BUT
waivers available (email: FreeAssocInc3@aol.com), no fee for those selected by ULMII, Students, & Boy Scouts and Girl Scouts.
*Note: For cash prizes at least one other performer must be competiting in same category you select to be voted in (singing, songwriting, dance and acting). Talent can select up to two categories to be scored in. Cash winners are determined by total score tally. Talent slots in the line-ups are limited, first approved gets the slot. Email
info@thepulseofentertainment.com
or
FreeAssocInc3@aol.com
or call 562-424-3836 and leave a VM to ensure slots are still open.